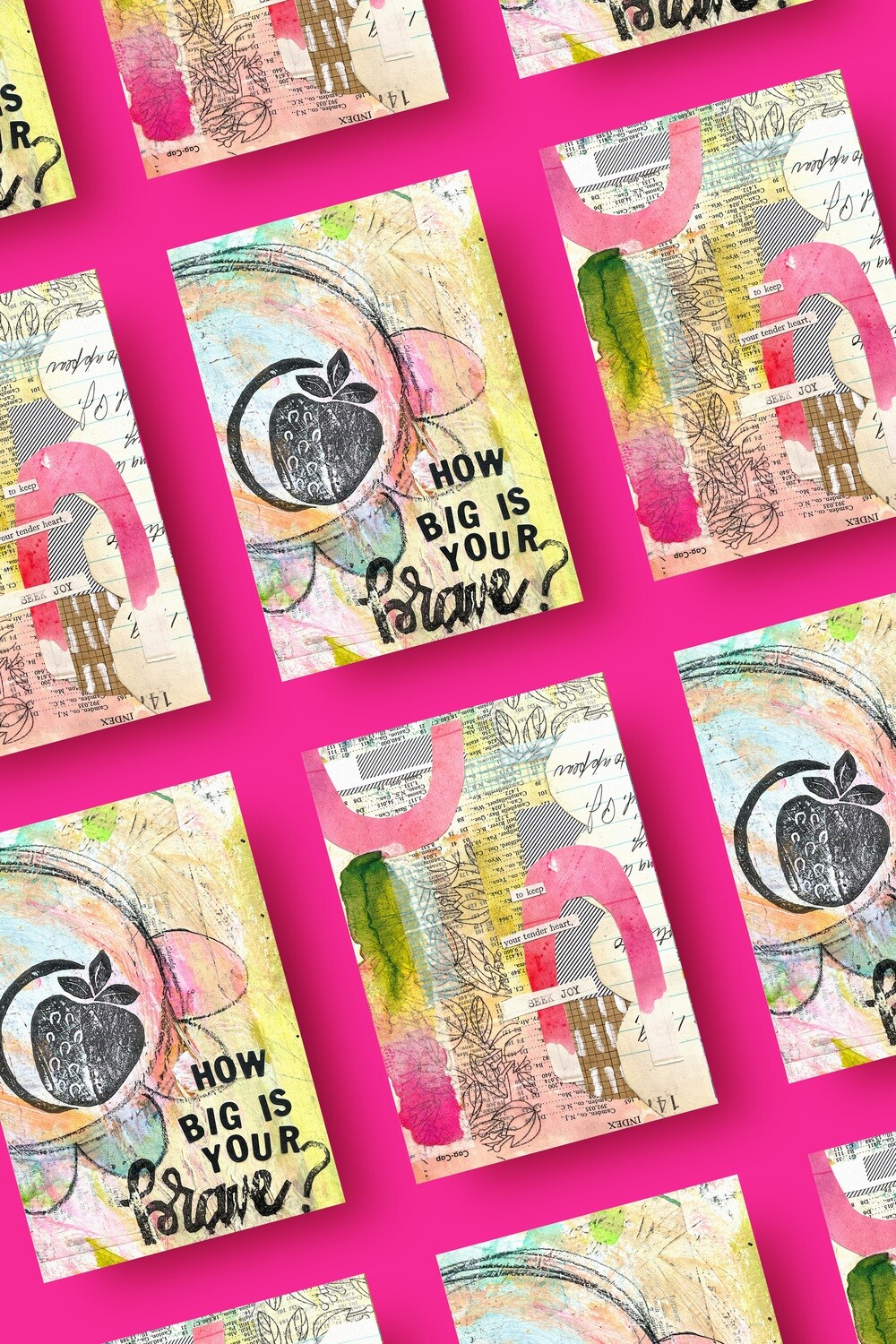 Pack of Postcards
SKU 00011
Product Details
Every magazine shipment includes a postcard, but if you want extra or want one of the ones you didn't get, you can purchase them individually or in packages!
All postcards feature artwork scanned from my art journals. The price includes shipping. This listing is for the multi-packs of postcards, but if you would like to purchase individual postcards, click here to choose!
The back of the postcard includes the Strawberry Moon Magazine logo and my name and the year I created the postcard. They are suitable for framing or can be mailed with a postcard stamp.
Price includes shipping (via First Class mail).
Save this product for later